Use Instruction and Recomendations
Care and Cleaning
The mask must be washed before its first use. Protection of the mask is only guaranteed if you follow the cleaning and maintenance instructions below:

• The mask must be stored in a dry environment and protected from potential contamination;

• The mask must be washed before reuse;

• In case of defect or damage do not use the mask, replace it with another one;

• At the end of the mask's life cycle, you should wash the mask under the conditions defined in this section and after washing it must be discarded as non-hazardous fabric waste - if you
choose not to wash the mask, you should discard it as biological waste;

• These masks must be used for a maximum period of 4 hours, and must be changed whenever
they are damp;

• They should also be washed using a complete washing cycle of at least 30 minutes with
detergent, and can only be used after being completely dried;

• The mask should not be fully folded in the region of the nasal clip in order to prevent it from being damaged.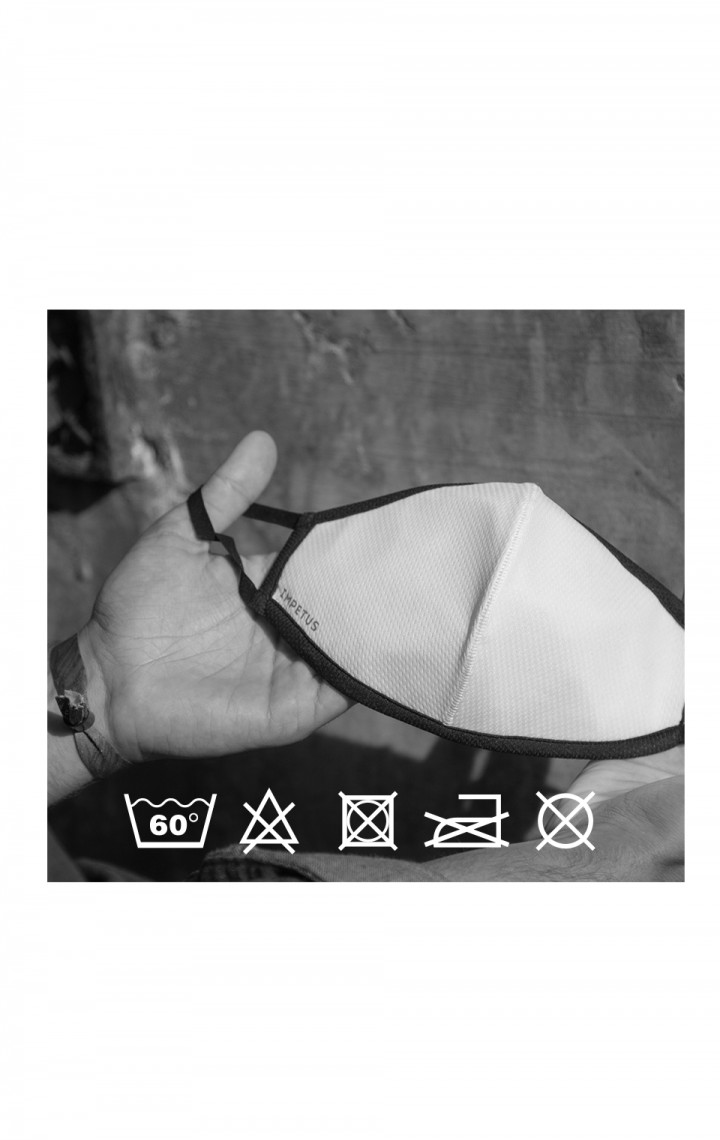 Use Recommendations
This mask is not a medical device. Does not comply with EU / 2017/745 regulation of masks
surgical procedures, nor of personal protective equipment EU / 2016/425.
• The mask should only be used if it is completely dry - if it is wet or damp,
loses protective capacity;
• The mask can only be used by another person after washing in accordance with the instructions for use;
• If you accidentally wet the mask, replace it with a dry one as soon as possible;
• After the recommended daily use, the mask must be washed before being reused.
Product (s) added to cart